Faurefold is Surrey East's County Holiday House & Campsite, nestling in the folds of the beautiful Surrey Hills at Westcott, near Dorking, just outside the M25 motorway.
Set in 11 acres of its own grounds – all within a fenced boundary – Faurefold is ideal for either day visits / events or longer residential stays. With an open space in front and to the side of the building, and wooded area around it, the site is a lovely place to get to know the countryside, follow trails, or build dens.
Faurefold is managed and run by volunteers and we can always use more help.
We regularly hold working party days to keep our campsite and house looking spick and span. So whether it's clearing scrub, or painting walls or some social DIY we'd love to hear from you. 
We are currently looking for a Young Person (18-30) to join our committee for a media and public relations role. Develop your skills and gain experience for your CV all as part of your Girlguiding Inspire journey
Interested in volunteering?
COVID NOTICE
Please note that due to Covid-19 the house has been closed for residential stays since March 2020. The grounds and the house are now available for outdoor and indoor unit meetings subject to local Covid-19 Tier restrictions. When allowable, the site will be available subject to Covid-19 guidelines and appropriate risk-assessment and the campsite has been reopened for DofE bookings (including camping) and day visits
A Covid-19 pricing structure is in place to recognise reduced meeting numbers and the additional financial pressure that 2020 as created.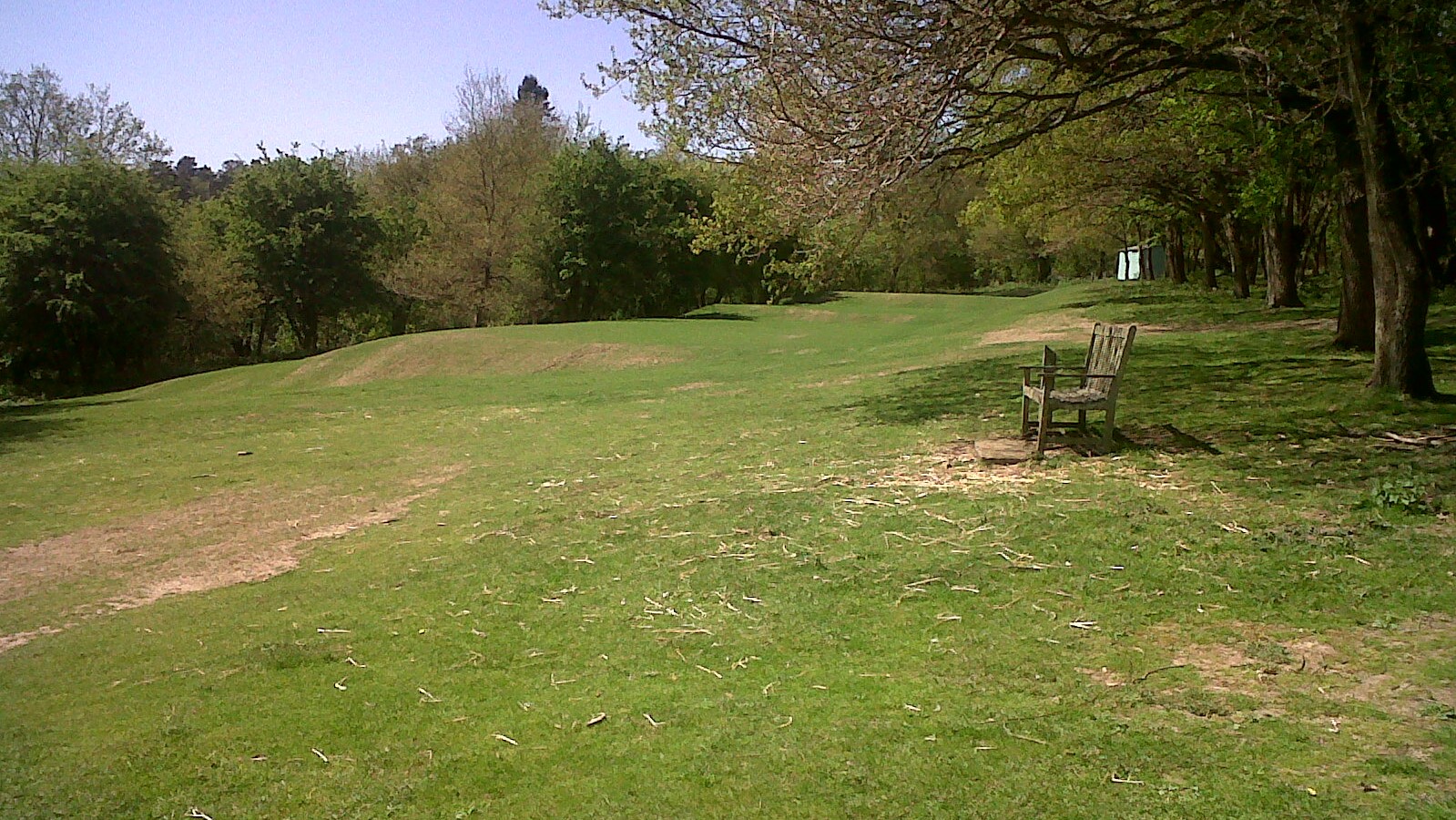 Residential Accommodation
The building has two large dormitories each sleeping 12 in bunk beds and two separate Leaders' bedrooms each sleeping 3. Each dormitory has an attached bathroom and there is a large leaders' bathroom with facilities suitable for a disabled person in a wheelchair. There is a large main hall and a separate break out room.
Camping
The campsite is great for single Guide camps and lightweight tent camping. Equipment is available for central and patrol cooking, and both ridge and lightweight tents are available. There is plenty of wood on the site and a concrete base for the central fire. We also have an altar fire base next to the campsite. There are bathroom facilities behind the building which we offer for those booking the campsite.
Activities
We have lots of easy to run onsite activities designed to help you explore our site and woodland
den building

campfire circle in the woods
woodland trail; nature path and fairy doors to find

orienteering or geocaching

bug hunting and bat detecting equipment
The Faurefold Challenge "I've had fun outdoors@Faurefold" booklet of activities and a badge to gain. 
DofE Groups
Make a Booking
Find out more and Book here