Go Wild in the Woods at Faurefold
From epic Rangers exploring the Surrey Hills to the smallest Rainbows setting out on their first adventures, we cater for all Girlguiding units; Scouts and Youth Groups such as DofE are also warmly welcomed at Faurefold. Come for a holiday or for one of our of wild activity days.
Get back to nature at this beautiful campsite nestling in the Surrey Hills. Perfect as a base camp to set out into the local area or for a relaxing holiday getting back to nature, Faurefold has something for everyone.
Our brand new holiday house offers excellent facilities and our 11 acres of woodland plenty of scope for adventure.  There are loads of suggestions for activities on the website and plenty of scope for bringing your own ideas to life.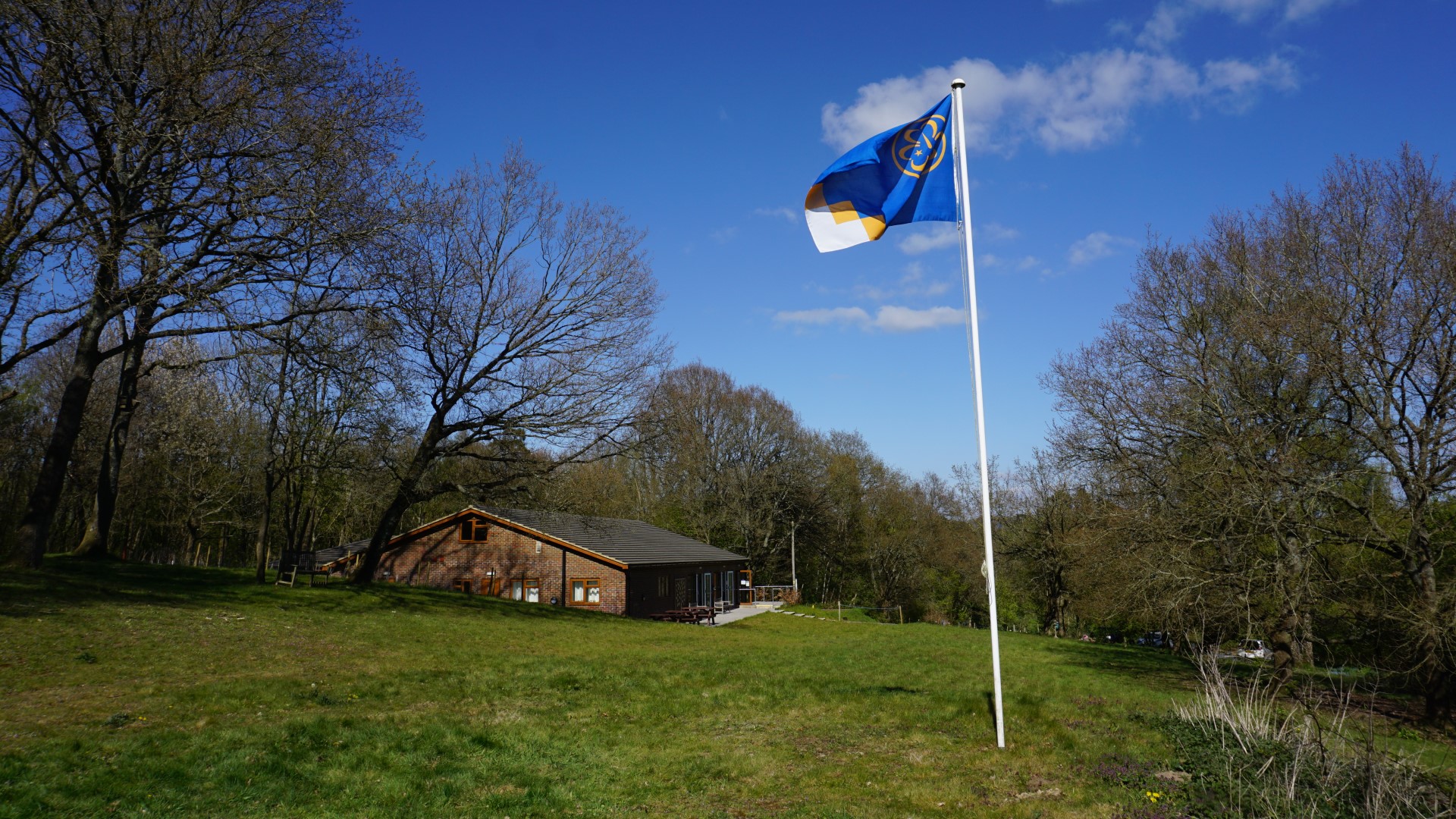 Holiday House
Our lovely new building has two large dormitories each sleeping 12 in bunk beds and two separate leaders' bedrooms each sleeping 3. Each dormitory has an attached bathroom and there is a large leaders' bathroom with facilities suitable for a wheelchair. There is a large main hall and a separate break-out room.
Camping
The campsite is great for single Guide camps and lightweight tent camping. Equipment is available for central and patrol cooking, and both ridge and lightweight tents are available. There is plenty of wood on the site and an altar fire next to the campsite. There are bathroom facilities behind the building which we offer for those booking the campsite. Behind the building you will find a washing up sink with hot and cold water, for use by campers and a fridge/freezer can also be made available. As well as the main terraced campground there is a small glade / clearing suitable for patrols, leaders or small camps
Things to do
We have lots of easy to run onsite wild wood activities to help you get started:
Den building

Campfire circle in the woods
Woodland activities; nature path and fairy doors to find

Orienteering or Geocaching

Giant games

Bug hunting and Bat detecting equipment

The Faurefold Challenge:

 bo

oklet of activities and a badge to gain. 
Want to go further afield?  We have ideas for that too, see our activities page for suggestions.
Faurefold is run by Girlguiding volunteers and we always need extra pairs of hands to help. You don't have to be in Girlguiding – just have a few spare hours and some enthusiasm!
Faurefold is a special site just for the use of young people.  At a time when getting back to nature is more important than ever for mental health, what better way to give back to your community than help in some way at Faurefold.  We are always looking for support with maintenance, fundraising or promoting the site. You can volunteer for a one-off activity or regularly depending on your time.
From time to time we hold working party days to keep our campsite and house looking spick and span. So whether it's clearing scrub, or painting walls or some social DIY we'd love to hear from you.
We are currently looking for a young person (18-30) to join our committee for a media and public relations role. Develop your skills and gain experience for your CV all as part of your Girlguiding Inspire journey
Interested in volunteering?
Make a Booking
Adventures this way
Find out more; review availablity and pricing;  submit a booking form
Donate, shop online or plan a fundraising event: there are many ways you can help