Get going….
The Faurefold Challenge is  full of ideas to get you exploring the wild outdoors. It is designed to be completed at Faurefold, but you could do it anywhere.
Why not hold a Faurefold Challenge Pack holiday or book some outdoor evening sessions and fill your unit meetings with outdoor fun and adventure?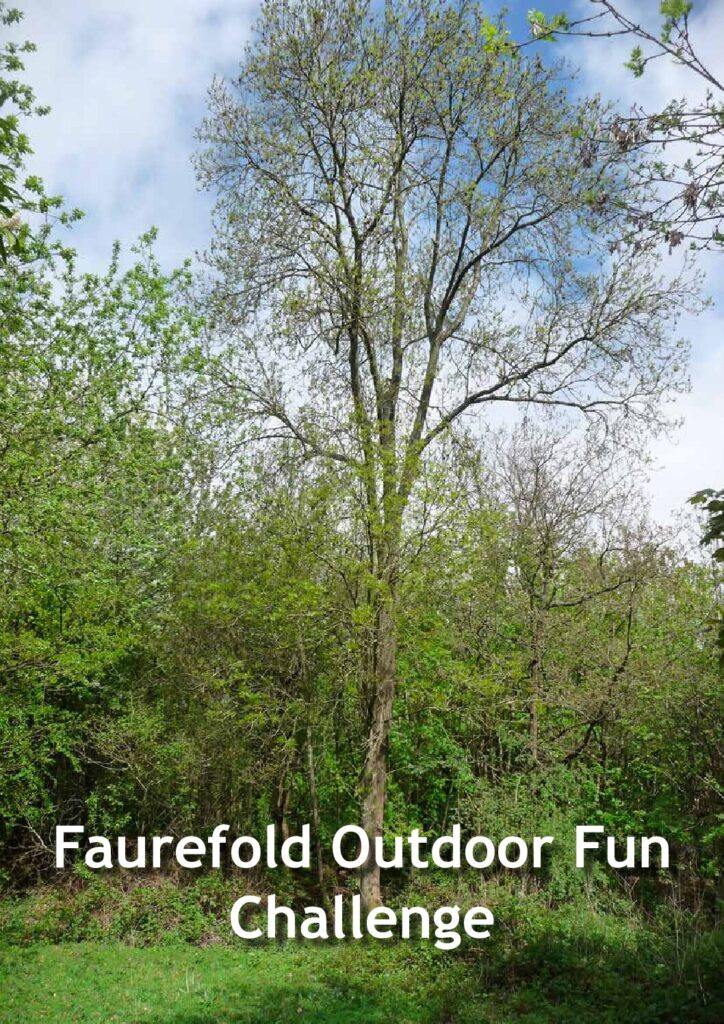 Challenge Activities
 Roll down the grassy bank and feel the grass
 Build a den
 Run around in the rain
 Make mud pies, mud sculptures or mud faces
 Create some wild Art
 Make and follow a trail
 Pick blackberries
 Create and enjoy a barefoot trail
 Do some star gazing
Hunt for bugs and mini beasts
Catch a falling leaf. Try a leaf rubbing
Look for animal burrows and tracks
Make a bug castle
Go for a walk in the dark
Use the Faurefold map to find our special places
Cook on an open fire
Find mushrooms or toadstools
Make something useful from the things you find in the woods
Collect and name 6 different leaves
Make a rainbow from natural materials
Make bark rubbings
Play hide and seek
Collect charcoal and make a drawing
Play Poohsticks
Play Noughts and Crosses
Faurefold Challenge RA
Risk Assessment to be posted. Please contact us if you need it asap
Woodland Environment RA
View or download the Risk Assessment
Earn Snail Points for a Badge and Certificate.
Each activity in the booklet is worth Snail points. There is space to record your points and a certificate at the end
Collect as many snail points as you can to earn our lovely snail badge.
Challenge Badge
The Challenge badge comes in two colours. Will you choose green or blue?
Badges cost £1 each and can be ordered from our online shop or are available in the leaders lounge.
Book a Session
Get your unit outdoors
Book a session and start earning snail points now!
Forest Fun?
Looking for more ideas
The Activity Finder has oodles of ideas and resources.
Explore further
Take your unit offsite
Find out about the special places you can walk to from our doorstep.